The Power of Gleason Financial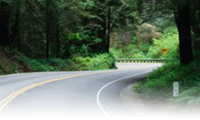 Tony Gleason handles the complete execution of your financial and insurance plan. Tony, in coordination with his strategic partners, assists you in finding the products best suited for your needs. These resources give Gleason Financial a complete platform from which to make unbiased recommendations. This collaborative work gives reach and depth to the execution of your plan.
Tony is the founder and leader of Gleason Financial. His enthusiasm and passion for his clients is obvious through the high level of personalized service and attention he gives to each of them. Tony joined Massachusetts Mutual Life Insurance Company (MassMutual) after graduating from St. Thomas with a degree in Business Communications. He now leads the Gleason Financial team with over 20 years of experience. His clients praise him for his high level of integrity and the feeling of impeccable trust that Tony represents.